Andrew Day
Consultant in Clinical Biochemistry and Metabolic Medicine, University Hospitals Bristol and Weston NHS Foundation Trust
Dr Andrew Day trained in Chemical Pathology in London and Bristol. He now works as a consultant in clinical biochemistry and metabolic medicine at University Hospitals Bristol and Weston NHS Foundation Trust, where he is currently Head of the Department of Clinical Biochemistry. He has clinical interests in lipids, diabetes and nutrition. Alongside his clinical work, Dr Day has a longstanding involvement in medical education at both undergraduate and postgraduate levels. He is co-author of two bestselling textbooks of clinical biochemistry. Education management roles have included Head of Postgraduate School of Pathology, Health Education England South West, RCPath Lead Examiner in Chemical Pathology and most recently RCPath Clinical Director of Examinations.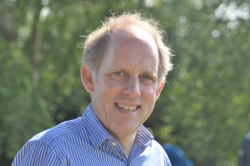 Claire Kaye
Executive Coach specialising in career development and former Portfolio GP
Dr Claire Kaye is an Executive Coach specialising in career development, a Keynote speaker, an Educationalist and former Portfolio GP. She spent 19 years working as an NHS doctor whilst simultaneously building and developing her extensive portfolio career. Claire has had varied roles including being a CQC inspector, presenting short medical education videos, setting up an award-winning nationally recognised housebound service for frail elderly patients and an advisor for a health tech company. She is an award-winning educationalist and since 2006, she has helped set up, establish and deliver the BMJ Masterclass and BMJ LIVE international conferences. To get in touch with Claire, have a look at her website drclairekaye.com or follow her on Instagram @drclairekaye_executivecoaching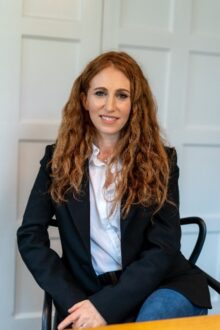 Dr Angela Goyal
GP and Founder of Inspired Medics
Angela is an experienced GP with a passion for Lifestyle Medicine and is the Director of Inspired Medics . Angela founded Inspired Medics with the idea to train healthcare professionals in using Lifestyle Medicine in the consultation. The power of these simple interventions is under utilised in medicine due to a lack of training. Inspired Medics have now trained thousands of healthcare professionals in the UK and across the globe as well as working with PCNs. The aspiration is to instill this training in medical schools and core training for all healthcare professionals. Watch video to find out more about the power of Lifestyle Medicine, whatever your specialty.
Angela also has an Extended Role in Dermatology, accredited by RCGP.
She has over 10 years of experience of seeing patients in Dermatology clinics. She is Clinical Lead for OneMedical Group Community Dermatology NHS Services, who take referrals from GP's in Leeds and Yorkshire. Her role also involves contract procurement and service delivery design.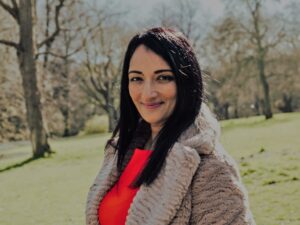 Toni Hazell
GP, E-learning Development Fellow, Royal College of General Practitioners and freelance writer; United Kingdom
Dr. Toni Hazell qualified from St. Mary's Hospital Medical School and did her VTS at Northwick Park Hospital. She is a GP in Tottenham. Toni has a strong academic background and works for the Royal College of GPs as an eLearning fellow and deputy medical director for eLearning. Her particular clinical interests include women's health, HIV and sexual health; she is on the executive committee of the Primary Care Women's Health Forum. She also writes CPD for a variety of organisations, is an appraiser and sits on the LMC for Haringey. When not at work, she is kept busy by her two young children; in the odd moment of spare time, her hobbies include running, playing the piano and trying to brush up on her foreign language skills.
Twitter: @tonihazellgp
Website: www.tonihazell.com
DOI: https://www.whopaysthisdoctor.org/doctor/515/active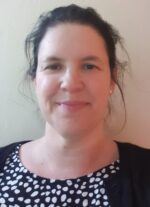 Philip Lodge
Palliative medicine consultant
I have been a consultant in palliative medicine at the Royal Free and Marie Curie Hospice, Hampstead for 17 years, having trained as a GP before specialty training in North London. I am fortunate to work across a hospital, community and hospice which, I hope, gives me some awareness of the challenges for colleagues working in all settings. My areas of interest include medical education and the management of chronic pain.
I am happy to be distracted by most sports involving a ball and still kick one while ignoring my dodgy knees.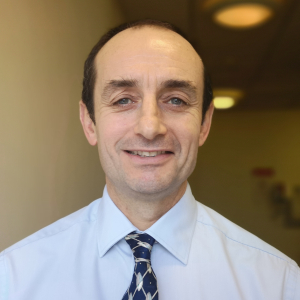 Simon McLaughlin
Consultant Gastroenterologist at University Hospitals  Dorset
Dr Simon McLaughlin has been a consultant gastroenterologist for more than 10 years. He has undertaken research in inflammatory bowel disease and published over 20 papers and 3 book chapters. Simon's clinic interests include all aspects of luminal gastroenterology, video capsule endoscopy (upper GI, small bowel and colon capsule) and advanced therapeutic colonoscopy.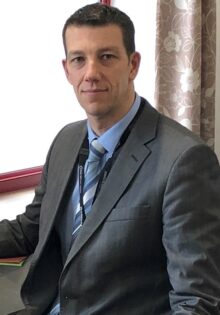 Angus Nightingale
Consultant Cardiologist and Senior Clinical Lecturer, Bristol Heart Institute

Angus Nightingale is a Consultant Cardiologist at the Bristol Heart Institute and Senior Clinical Lecturer at the University of Bristol. He leads teams in heart failure and hypertension; aiming to put into practice the insights from research to improve the quality and length of life of his patients. Dr Nightingale qualified as a doctor from Cambridge University. Working in Kerala, India, after completing medical training convinced him that cardiology was a fascinating subject combining academic and practical skills. He loves teaching and helping healthcare professionals and students grasp new ideas and find ways to continually innovate to enjoy our work as well as make it more effective.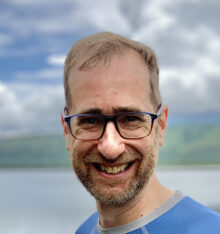 Dr Richard Smith (Salisbury)
MBBS, FRCP, BSc, MSc Rheumatology, PGDip SEM
Dr Richard Smith is a consultant Rheumatologist at Salisbury Foundation Trust and visiting consultant to King Edward memorial hospital in the Falkland Islands. He trained in London and, following that, spent a year at the New South Wales Institute of Sports Medicine. He has sat on both the clinical affairs committee and education committee for the British Society of Rheumatology and the council and education committee for the British Institute of musculoskeletal medicine. He is junior secretary for the RSM Sports and Exercise Medicine council. He lectures for the BMJ Musculoskeletal, Rheumatology and General Masterclasses, He helped set up and run a dedicated psoriatic arthritis biologics clinic in Salisbury. He is an inaugural member of the Wessex Psoriatic disease network and is a member of GRAPPA (Group for Research and Assessment of Psoriasis and Psoriatic Arthritis) helping to create guidelines for co-morbidities in Psoriatic arthritis. In his spare time, he is the doctor to the World's Strongest Man and Superstars tournaments.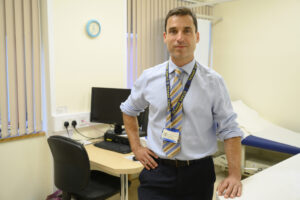 More speakers to be announced soon…