14 & 15 February 2019  |  London
BOOK NOW
Early Bird extended deadline! Ends 23 Jan 2019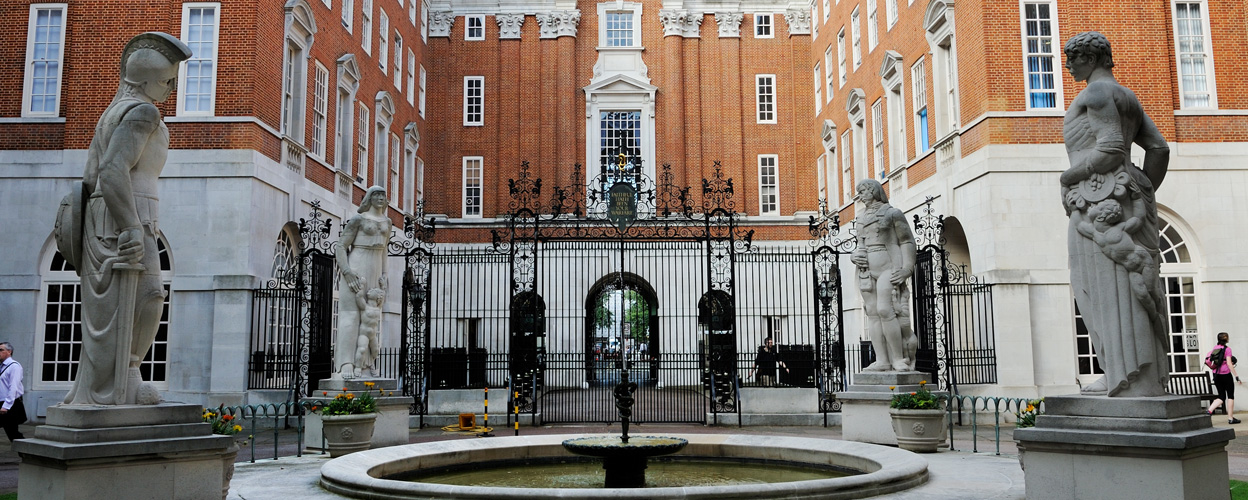 Details
Audience: GPs, GP trainees and practice nurses
Thursday 14 & Friday 15 February 2019
9.30am – 4.30pm
BMA House, Tavistock Square,
London, WC1H 9JP
Overview
Our GP General Update welcomes general practitioners of all grades to get the latest updates in 12 core clinical topics and earn 6 CPD credits per day (12 credits in total).
Join us for two days of clinical content delivered by subject-matter experts. Our interactive format incorporates real-life case studies, live polls, quizzes, practical demos and dedicated Q&A time to bring you the latest evidence, new developments and guidelines in primary care.
You'll leave the day with a wealth of knowledge, ready to change your practice.
Expert speakers who give you practical tips on how to interpret the latest guidelines and evidence in your practice
GP workbook of top tips from our expert speakers
Interactive voting – make decisions on cases as you would in your practice and see if your peers and our speakers agree
Dedicated question time with the experts – quiz them on a tricky condition, or get advice on how to manage a specific patient
The opportunity to discuss key topics with other GP's
6 month subscription to BMJ Best Practice & BMJ Learning
| Fee (Incl. of VAT) | Early bird (One Day) | Full Fee (One Day) | Early bird (Both Days) | Full fee (Both Days) |
| --- | --- | --- | --- | --- |
| BMA member: Doctor | £185 | £215 | £370 | £430 |
| Doctor (standard) | £225 | £255 | £450 | £510 |
| BMA Member: GP trainee / Recently qualified | £150 | £180 | £300 | £360 |
| GP trainee / Recently qualified / Nurses | £150 | £180 | £300 | £360 |
Prices are per delegate, per day.
If you are having difficulty booking online, you can also register by:
Phone | 0207 111 1105     Post | Download a postal booking form and return it to
BMJ Contact Centre, 12th Floor, Southgate House, Wood Street, Cardiff, CF10 1GR.
Day 1
Time
Topics to be covered
08:30 - 09:30
Registration and refreshments
09:30 - 09:40
Welcome and introduction by the chair
09:40 - 10:20
Cardiology
- Management of stable angina - key takeaways from new SIGN guidance
- Heart Failure - diagnosis and managing effective diuresis
- ECG interpretation advice

10:20 - 10:30
Questions to speaker
10:30 - 10:35
Learning bites
10:35 - 11:15
Care of the Older Person
- Preventing falls
- Managing frailty

11:15 - 11:25
Questions to speaker
11:25 - 11:45
Refreshments
11:45 - 11:50
Learning bites
11:50 - 12:30
Diabetes
- New drug treatments and the risk of euglycemic DKA (diabetic ketoacidosis)
- Pre-diabetes diagnosis and management
- Benefits of multifactorial intervention in diabetes care
- Care planning in diabetes care
12:30 - 12:40
Questions to speaker
12:40 - 13:30
Lunch
13:30 - 14:10
Dermatology
- Recognising skin cancers
- Common rashes in children (including Eczema)

14:10 - 14:20
Questions to speaker
14:20 - 14:25
Learning bites
14:25 - 15:05
Women's Health
- New contraception guidelines
15:05 - 15:15
Questions to speaker
15:15 - 15:30
Refreshments
15:30 - 16:10
ENT Quiz
- Common ENT cases including allergic rhinitis, tonsillitis and more
16:10 - 16:20
Questions to speaker
16:20 - 16:30
Summary, quiz and closing remarks
Programme subject to change. Further speaker details to be announced in due course

Dr Angus Nightingale
Consultant Cardiologist
Cardiology
Angus Nightingale is a Consultant Cardiologist at the Bristol Heart Institute where he leads the Heart Failure and Hypertension Service. After completing his training in Cambridge, Bristol, Cardiff and Oxford in 2003 he left the UK for a Consultant post in Adelaide, Australia; hurriedly returning to Bristol when his children wanted to play cricket for Australia! He is involved in research in hypertension and heart failure looking at novel ways to reduce sympathetic activation. He is passionate about teaching and is most proud of innovative illustrations (such as using washing up gloves to understanding the pathophysiology of heart failure)!

Dr Claire Kaye
GP
Care of the Older Person
Claire Kaye is a portfolio GP. She specializes mainly in medical education and frailty. Claire has been involved with BMJ masterclass since its inception in 2006. She has also set up and run a nationally recognized ,award winning Housebound Service for frail elderly patients. When she is not at work. Claire has 3 children who keep her busy!

Professor Vinod Patel
Professorial Clinical Teaching Fellow: Diabetes and Clinical Skills and Hon Consultant in Endocrinology and Diabetes, Acute Medicine, Medical Obstetrics Diabetes and Endocrinology Centre
Diabetes
Professor Vinod Patel trained in diabetes and endocrinology at the Hammersmith and Royal London Hospitals, before obtaining a doctorate on Haemodynamic factors in the pathogenesis of diabetic retinopathy from the University of London. His specialist area of research is prevention of diabetic complications but he now focusses on diabetes education and has a passion for clinical diabetes care. He is jointly qualified in hospital medicine and in general practice, which has allowed him to work across the primary–secondary care interface, improving effectiveness in the delivery of diabetes care for the local community.
Professor Patel's diabetes care team was instrumental in developing the Alphabet strategy for patient-centred, evidence-based, multi-professional diabetes care. This preventative and treatment-orientated strategy has been taught in numerous courses and seminars across the UK, with multiple international presentations at conferences and workshops sponsored by the UN development programme. Currently, he is also the Clinical Director for Diabetes for NHS England West Midlands.
Professor Patel's work is driven by the deep-held belief that a patient-centred, outcome-based, team-working approach can lead to a reduction in all premature complications of diabetes, significantly improving the quality of life of people in UK.

Dr Ahmed Kazmi
GP and Dermatology Specialty Doctor
Dermatology
Ahmed undertook his undergraduate training at the University of Birmingham. He did his junior doctor training at Imperial Deanery London and his GP training in Warwickshire. He currently works as a locum GP and speciality doctor in dermatology at The Royal London Hospital. He has experience of both UK and Australian general practice and is passionate about medical education. GP wellbeing is close to his heart and often speaks on this issue.
Out of the consulting room he is an accomplished stand up comedian and cabaret performer, having performed at many international fringe and comedy festivals.

Dr Paula Briggs
Consultant in Community Sexual & Reproductive Health
Women's Health
Paula worked as a GP for more than twenty years before choosing to specialise in sexual and reproductive health. She is the clinical lead for an integrated community sexual health service, provides a community gynaecology service and leads the pregnancy advisory service for Southport and Ormskirk Hospital NHS Trust. She is involved in developing the out patient hysteroscopy services for the Trust and recently started a menopause clinic. She is an honorary senior lecturer for the University of Liverpool. She has co-edited books on contraception, menopause and ultrasound for Cambridge University Press and co-written an undergraduate text book on obstetrics, gynaecology and women's health published by Springer.

S. Alam Hannan
Consultant Otorhinolaryngologist
ENT
Mr Hannan is a consultant at the Royal National Throat, Nose and Ear Hospital, the UK's largest ear, nose and throat service, which is recognised internationally as a centre of excellence, unique in the breadth of ENT knowledge and subspecialties represented on one site. He delivers a full general elective and emergency ENT service for adults and children, and collaborates to provide subspecialised rhinology and facial plastic surgery. Mr Hannan also leads his Trust's community ENT service, and is thereby committed to improving education, links and pathways between primary and secondary care.
Day 2
Time
Topics to be covered
08:30 - 09:30
Registration and refreshments
09:30 - 09:40
Welcome and introduction by the chair
09:40 - 10:20
MSK
- Back, knee examinations - red flags and when to refer
- Fibromyalgia

10:20 - 10:30
Questions to speaker
10:30 - 10:35
Learning bites
10:35 - 11:15
Respiratory Medicine
- Asthma update
- COPD update

11:15 - 11:25
Questions to speaker
11:25 - 11:45
Refreshments
11:45 - 11:50
Learning bites
11:50 - 12:30
Neurology
- Headaches/migraines - when to refer
- Epilepsy (NICE Epilepsies: diagnosis and management)

12:30 - 12:40
Questions to speaker
12:40 - 13:30
Lunch
13:30 - 14:10
Mental Health
- Diagnosis and management of Depression
- Updates in managing Anxiety
- Advice for patients with Insomnia

14:10 - 14:20
Questions to speaker
14:20 - 14:25
Learning bites
14:25 - 15:05
Paediatrics
- Common causes for referral including difficulty in breathing and diagnosis, fever, and sepsis
15:05 - 15:15
Questions to speaker
15:15 - 15:30
Refreshments
15:30 - 15:35
Quiz - Key learnings from the day
15:35 - 16:15
Ophthalmology
- Quiz
16:15 - 16:25
Questions to speaker
16:25 - 16:30
Summary, quiz and closing remarks
Programme subject to change. Further speaker details to be announced in due course

Dr Richard Smith
Consultant in Rheumatology and Musculoskeletal Medicine and Tutor
MSK
Dr Richard Smith is a consultant rheumatologist at Salisbury Hospital. He trained in London and then spent a year at the New South Wales Institute of Sports Medicine. Dr Smith runs a multidisciplinary musculoskeletal and sports medicine clinic every week. He sits on the BSR Educational and training committee, RSM Sports and Exercise Medicine council and sat on the BIMM council and UK MSK diploma council. He lectures on the BMJ masterclass circuit and for the BSR Primary Care Society and for the RCGP. Dr Smith has also written a musculoskeletal chapter for e learning for the RCGP. In his spare time he is doctor to the World's Strongest Man and Superstars tournaments.

Dr Kevin Gruffydd-Jones
General Practitioner
Respiratory Medicine
Kevin was educated at Manchester Grammar School and University College, Oxford. He was a GP Principal and Trainer for 34 years and is now a portfolio GP based in Box Wiltshire. He is current respiratory lead at the RCGP and joint policy lead at Primary Care Respiratory Society UK . He has served on NICE COPD and Asthma Guideline and Standards Committees and expert adviser to BTS/SIGN asthma Guideline. He is currently a steering committee member of the National Asthma and COPD Audit and BTS Bronchiectasis Guideline Steering Committees. He is also a GPsWI in Sports Medicine and was a medical officer at Bath Rugby club for 15 years.

Dr Giles Elrington
Consultant Neurologist
Neurology
Giles Elrington qualified at St Bartholomew's Hospital in 1980 and has been consultant neurologist at Barts Health NHS Trust since 1993. From 1993 to 2001 he was also consultant neurologist in Colchester. Since 2001 he has had a portfolio career. From 2015 he has enjoyed a long part time NHS locum in York Regular NHS sessions previously included clinical research mainly in MS and general clinics at Southend General Hospital, a primary care based clinic for Mid-Essex PCT and until 2011 a headache clinic at the London Hospital. He has a private practice in Colchester and London. Dr Elrington is a general neurologist with particular interest in headache, multiple sclerosis, rehabilitation and neuropsychiatry.

Dr Mark Salter
Consultant in adult general and community psychiatry
Mental Health
Mark Salter has been a consultant in adult general psychiatry in East London since 1994. He is responsible for the provision of both inpatient and community care in a deprived inner city area with a highly sociocultural population. Day-to-day work involves a diverse range of psychiatric disorders, including depression, schizophrenia, personality disorder and organic cerebral syndromes. His areas of special interest include the primary/secondary care interface, the ethics and philosophy of psychiatry, risk and the stigmatisation of mental illness. Dr Salter teaches about mental illness and has published extensively on the subjects of substance misuse, schizophrenia, mental health legislation and community care. In September 2006 he was consultant advisor to a TV programme on bipolar disorder, presented by Stephen Fry. His first book, Outdoor Psychiatry, co-authored with Dr Trevor Turner, was published in January 2008.

Dr Alastair Porteous
Locum Consultant Ophthalmologist
Ophthalmology
Mr Porteous is currently working as a locum glaucoma consultant based at Hillingdon Hospital, the Western Eye and Charing Cross Hospital. He undertook a fellowship in glaucoma at the Western Eye Hospital and has a keen interest in all aspects of glaucoma and cataract management, including both traditional incisional glaucoma surgery and minimally invasive glaucoma surgery. He qualified in medicine from Newcastle University in 2008 and has a keen interest in education having undertaken an undergraduate teaching fellowship at Moorfields Eye Hospital and completed a postgraduate certificate in medical education with Dundee University.