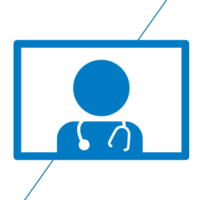 This recording originally took place on 11 June 2018.
You will be sent the recording, presentation slides and certificate once payment has been made. The webinar recordings will only be available to view until Thursday 28 February 2019.
BUY NOW
Audience: GPs (all grades)
GPs have a central role in Palliative and End of Life Care and patients greatly value the support they receive from GPs as they approach the end of their lives. It is important to keep up to date with the latest guidance in this area, so in this session we will cover: Place of death and enabling patient choice; Recent research on what patients approaching the end of their lives look for from GPs; Challenges in symptom management: opioids in renal impairment, antiemetic choice, etc.; Anticipatory ("Just in Case") prescribing; Holding the difficult conversations when prognosis is uncertain.
After this session, you will be able to:
Hold end of life discussions in a patient-centred way
Handle symptom management challenges in end of life care
Coordinate the range of care services available for your patients
Extra features
Dedicated Q&A session
30 day on-demand access to the video recording and presentation slides
 Booking this webinar will give you a 10% discount for BMJ Learning
Benefits
CPD Certificate of participation
30 day access to webinar recording
 Flexible distance learning

 Watch in your own time
 1 CPD hour
 Includes speaker presentation slides

Stephen Barclay
General Practitioner, University Senior Lecturer in General Practice and Palliative Care, Organisation University of Cambridge
Stephen Barclay is University Senior Lecturer in General Practice and Palliative Care at the University of Cambridge. He works clinically both as a GP and as an Honorary Consultant in Palliative Medicine in Cambridge. His research focuses on Palliative and End of Life Care in the community, particularly the part that GPs play in patient care, both in-hours and out-of-hours. He is Clinical Lead for End of Life Care in is local CCG / STP and leads the teaching of Palliative Care in the University of Cambridge School of Clinical Medicine.