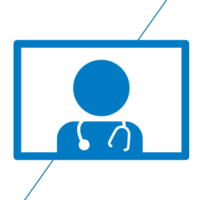 This recording originally took place on 20 February 2018.
You will be sent the recording, presentation slides and certificate once payment has been made. The webinar recordings will only be available to view until Thursday 28 February 2019.
BUY NOW
Individual fee £35 or all 3 webinars in the series for £99
Audience: GPs (all grades)
What will this session cover?
Men's Health: Erectile Dysfunction, a marker of underlying vascular disease
This webinar will explore the latest evidence and guidelines around Erectile Dysfunction, tackling the barriers to the discussion as well as ED evaluation and treatment. Expert speaker Dr Mike Kirby will discuss the effects of sexual activity and ED as a risk factor alongside sex and cardiac safety.
Erectile Dysfunction (ED) has been defined as the persistent inability to attain and/or maintain an erection sufficient for sexual performance. Although ED is not usually perceived as a life-threatening condition, it is closely associated with many important physical conditions and may affect psychosocial health. As such, ED has a significant impact on the quality of life of patients and their partners.
Several large epidemiological studies have shown a high prevalence and incidence of ED worldwide. In the Massachusetts Male Aging Study (MMAS), the prevalence of ED was 52% in non-institutionalized 40 to 70-year-old men in the Boston area: 17.2%, 25.2% and 9.6% for minimal, moderate and complete ED, respectively
Penile erection is a complex neurovascular phenomenon under hormonal control that includes arterial dilatation, trabecular smooth muscle relaxation and activation of the corporeal veno-occlusive mechanism.
The development of ED is attributable to neural, vascular, hormonal and metabolic factors, mediated through endothelial and smooth muscle dysfunction. The risk factors for ED (sedentary lifestyle, obesity, smoking, dyslipidaemia and the metabolic syndrome), are very similar to the established risk factors for cardiovascular disease. ED is a marker of underlying vascular disease, and is itself a cardiovascular risk factor conferring a risk equivalent to a current moderate level of smoking.
The prescription of newer treatment options for ED are generally within the scope of primary care practice, and pharmacological agents for oral, intracavernosal and intraurethral use are widely available. As a result, treatment strategies have been significantly modified and fewer patients require referral to urological surgeons as operative intervention has a minor role in overall ED management. The important links with cardio-metabolic disease and the importance of relationship and psychological issues strongly suggest that primary care or specialist men's health physicians are best placed to manage ED.
Benefits
CPD Certificate of participation
Booking this webinar will give you a 10% discount for BMJ Learning
 Flexible distance learning

 Watch in your own time
 1 CPD hour
 Includes speaker presentation slides

Dr Mike Kirby
GP, Letchworth, Hertfordshire, and Visiting Professor
Michael Kirby has been a GP and vocational trainer in Letchworth, Hertfordshire 1973- 2008. He was the Director of HertNet (The Hertfordshire Primary Care Research Network) 1998-2008. He is currently, Visiting Professor to the Faculty of Health and Human Sciences at the University of Hertfordshire and attending physician to the Prostate Centre, London. He qualified at St Mary's Hospital, London before working as a Cardiology Registrar, and subsequently Hospital Practitioner at the QEII Hospital, Welwyn Garden City, Hertfordshire. He is a Fellow of the Royal College of Physicians, an Associate Member of the British Association of Urological Surgeons and a member of the Institute for Diabetes in Older people. He is Editor in Chief of the Primary Care Cardiovascular Journal, and his other editorial responsibilities include, the British Journal of Diabetes and Vascular Disease, the British Journal of Cardiology, Geriatric Medicine, Trends in Urology and Men's Health and the International Journal of Clinical Practice. He also holds membership of several NHS advisory boards. He has published more than 400 clinical papers and 30 books. His special interests include cardiology, diabetes, osteoporosis, men's health, urology, and education. When away from work he can be seen cycling the lanes of Hertfordshire.