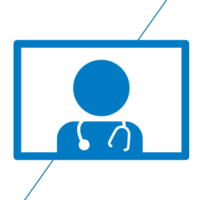 This recording originally took place on 18 April 2018.
You will be sent the recording, presentation slides and certificate once payment has been made. The webinar recordings will only be available to view until Thursday 28 February 2019.
BUY NOW
Individual fee £35 or all 3 webinars in the series for £99
Audience: GPs (all grades)
What will this session cover?
In this interactive session, our expert speaker, Ms Sarah Maling, will present the latest evidence, guidelines and pathways in management of eye problems commonly seen in primary care such as vitreous floaters, corneal abrasions, inflammation and visual loss or disturbance. The webinar will include interactive case studies, Q&A and links to useful resources. After taking part in this session, you will be able to appropriately manage common eye problems in primary care, and refine your ophthalmology referrals.
Benefits
CPD Certificate of participation
  Booking this webinar will give you a 10% discount for BMJ Learning
 Flexible distance learning

 Watch in your own time
 1 CPD hour
 Includes speaker presentation slides

Ms Sarah Maling
Consultant Ophthalmologist, Bucks Healthcare Trust
Sarah Maling is a Consultant Ophthalmologist at Bucks Healthcare trust. She has been involved in education for 10 years at the Royal College of Ophthalmology and specifically completed 2 years working as a teaching fellow for the School of Ophthalmology, London Deanery, UCL and Moorfields while completing her master's in clinical education at Institute of Education London. She has taken on the Role of Chair of National Recruitment for Ophthalmology this year.