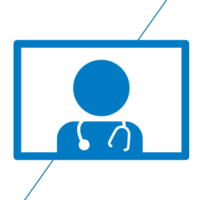 This recording originally took place on 11 April 2018.
You will be sent the recording, presentation slides and certificate once payment has been made. The webinar recordings will only be available to view until Thursday 28 February 2019.
BUY NOW
Individual fee £35 or all 3 webinars in the series for £99
Audience: GPs (all grades)
What will this session cover?
The 'red eye' is the commonest reason for referral to eye emergency clinics. Distinguishing between a dry uncomfortable eye and a more serious ocular problem can be challenging in a community setting. The management of dry eye has undergone a paradigm shift in the last decade, with significant changes in our understanding of pathogenesis and our ability to treat the condition.
At the end of this session, you will be familiar with the common causes of the red eye, with the red flags that warn of more serious conditions, and with strategies for managing acute and chronic conditions ranging from dry eye to contact lens infections. You will know when to manage in the community, when to refer to hospital, and whether to refer as an emergency or as a routine outpatient.
Benefits
CPD Certificate of participation
  Booking this webinar will give you a 10% discount for BMJ Learning
 Flexible distance learning

 Watch in your own time
 1 CPD hour
 Includes speaker presentation slides

Dr Mike Adams
Consultant Ophthalmologist, Buckinghamshire Healthcare NHS Trust
Mike Adams is a Consultant Ophthalmologist at Buckinghamshire Healthcare NHS Trust, with a specialist interest in the management of corneal, conjunctival and external eye disease, and cataracts. He provides the corneal transplant service for Buckinghamshire, and a sub-specialist secondary and tertiary referral service for the management of acute and chronic external eye disease.
He qualified from Cambridge University in 2002, trained at St Thomas' Hospital, the Oxford Eye Hospital and Moorfields Eye Hospital, before being appointed to Buckinghamshire Healthcare NHS Trust in 2016. He has recently been elected as the Royal College of Ophthalmologists representative for the Oxford region.