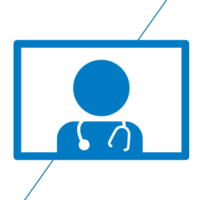 Individual fee £35 or all 3 webinars in the series for £99
Details
Audience: GPs (all grades)
Thursday 27 September 2018
8pm – 9pm

Webinar
Approximately 25% of primary care attendances are for children. Although the vast majority of children seen in primary care will have self-limiting illnesses, occasionally children will present with with more significant illnesses. This session will cover the commonest medical emergencies in children and their management.
After this session, you will be able to recognise & manage:
Upper Airway Obstruction
Severe Wheeze
Sepsis (and differentials)
Diabetic Keto-acidosis
Extra features
Dedicated Q&A session
30 day on-demand access to the video recording and presentation slides
 Booking this webinar will give you a 10% discount for BMJ Learning
Benefits
CPD Certificate of participation
30 day access to webinar recording
 Flexible distance learning

 Watch in your own time
 1 CPD hour
 Includes speaker presentation slides

Dr Giles Armstrong
Dr Giles Armstrong qualified in 1997 after training at the University of Cambridge and the Royal London Hospital. He trained in paediatrics in the North-East of England and then the North Thames region. He specialised in paediatric emergency medicine, including a year working at the Children's Hospital at Westmead in Sydney, Australia.
He has been working at The Whittington Hospital since 2010 and is the clinical lead for the Paediatric Emergency department and the Children's Ambulatory Unit.  From 2011 to 2015, he was the named doctor for child protection and children's safeguarding at The Whittington Hospital.