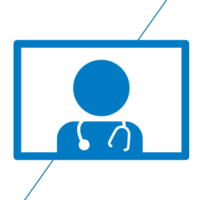 Post-MI management in primary care
This recording originally took place on 27 March 2018.
You will be sent the recording, presentation slides and certificate once payment has been made. The webinar recordings will only be available to view until Thursday 28 February 2019.
BUY NOW
Individual fee £35 or all 3 webinars in the series for £99
Audience: GPs (all grades)
What will this session cover?
This webinar covers all you need to do for the patient you see a week after discharge with MI. It will looks at post-MI drugs, what PCI, DES, DEB and other such acronyms mean, and how to prevent the patient from having another MI.
After this session, you will:
Have greater confidence in reassuring the new post-MI patient
Know what the MI care in hospital entails
Know how to help the cardiac rehabilitation process
Extra features
Dedicated Q&A session
30 day on-demand access to the video recording and presentation slides
 Booking this webinar will give you a 10% discount for BMJ Learning
Benefits
CPD Certificate of participation
30 day access to webinar recording
 Flexible distance learning

 Watch in your own time
 1 CPD hour
 Includes speaker presentation slides

Dr Justin Zaman
Consultant Cardiologist, James Paget University Hospital
Justin Zaman is a Consultant Cardiologist at the James Paget University Hospital in Norfolk and Honorary Senior Lecturer at the University of East Anglia. He is Consultant Lead for Cardiac Rehabilitation for the Anglia Network, and Associate Editor for EHJ-QCCO. He qualified in 1997 from University College London Medical School, and trained in Cardiology in Cambridge, Norwich and UCLH. He has an MSc in Epidemiology from the London School of Hygiene and Tropical Medicine and a PhD in Epidemiology from University College London. He won the Berkeley Fellowship in 2009 to undertake a research fellowship at The George Institute for Global Health in Sydney.