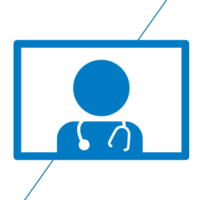 Sepsis in the Older Patient
This recording originally took place on 18 September 2018. You will be sent the recording, presentation slides and certificate once payment has been made. This webinar recording will be available to purchase for a limited time only.
BUY NOW
Individual fee £35 or all 3 webinars in the series for £99
Details
Audience: GPs (all grades)
Sepsis and the care of older people are two of the 'trending' hot topics in healthcare; not surprisingly the two frequently co-exist. Whilst the care of patients with sepsis will invariably require hospital care, identifying patients with sepsis is important in all settings. In this session we will review the current definition of sepsis, how to identify patients at risk and the National Early Warning Score (NEWS). Using case-based examples, contemporary themes will be explored to demystify this important, but occasionally intimidating, subject. Many older people are not dying 'of' sepsis but 'with' sepsis, and so it is important to consider how and where their care is delivered.
After this session, you will be able to:
• Understand what sepsis really means
• Appreciate the importance of measuring physiology and calculating NEWS (National Early Warning Score)
• Identify patients presenting to your surgery with an infection who have sepsis
Extra features
Dedicated Q&A session
30 day on-demand access to the video recording and presentation slides
 Booking this webinar will give you a 10% discount for BMJ Learning
Benefits
CPD Certificate of participation
30 day access to webinar recording
 Flexible distance learning

 Watch in your own time
 1 CPD hour
 Includes speaker presentation slides

Dr Mark Holland
Dr Holland qualified from St.George's Medical School in 1988. He trained in General Internal Medicine and Geriatric Medicine in East London and was appointed as a Consultant Geriatrician in 1999 at Wythenshawe Hospital, Manchester. In 2004, Mark was 'nabbed' in the corridor by his Clinical Director and asked to run the MAU. Giving the matter no thought, he immediately agreed. Now almost ten years and surprisingly no grey hairs later, Mark is still working at the frontline. The MAU is now called the AMU and the politics of how they practice changes every day. However, patients remain the same and Mark's passion is to develop an AMU for patients where safety and quality of care are our priority. He is also currently the Vice-President of the Society for Acute Medicine.