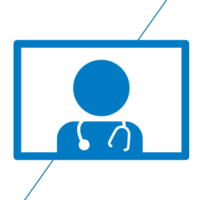 Individual fee £35 or all 3 webinars in the series for £99
Details
Audience: GPs (all grades)
Thursday 4 October 2018
8pm – 9pm

Webinar
Session details yet to be announced.
Extra features
Dedicated Q&A session
30 day on-demand access to the video recording and presentation slides
 Booking this webinar will give you a 10% discount for BMJ Learning
Benefits
CPD Certificate of participation
30 day access to webinar recording
 Flexible distance learning

 Watch in your own time
 1 CPD hour
 Includes speaker presentation slides

Dr Richard Davenport
Dr Davenport qualified from Nottingham University in 1987. Richard completed general medical training in Stoke-on-Trent, moved to Edinburgh in 1992, and was awarded a DM for his thesis in stroke medicine in 1996. In 1997, Richard worked in Perth (Australia), returning as one of the last Senior Registrars in 1998. He was appointed Consultant Neurologist in Edinburgh in 1999. Richard is very much a general neurologist, although he runs First seizure and movement disorder clinics, He is on the Association of British Neurologists Council, and Chair of the ABN Training and Education committee. Richard has published over 30 papers, he lectures regularly and is on the editorial board of Practical Neurology.