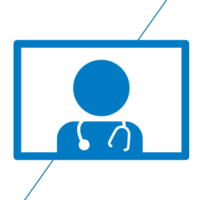 This recording originally took place on 4 October 2018. You will be sent the recording, presentation slides and certificate once payment has been made. This webinar recording will be available to purchase for a limited time only.
BUY NOW
Individual fee £35 or all 3 webinars in the series for £99
Details
Audience: GPs (all grades)
Although most headache is benign, patients and doctors always worry about the rarer but serious secondary causes. This webinar will tackle the problem, and provide tips on how to recognise the more sinister headache syndromes as well as focussing on the more common, if benign, forms of headache. I will provide tips on how to assess patients with headache, who needs rapid referral and investigation, and who can be reasonably reassured.
By the end of this session, you will:
Have a diagnostic framework of headache, including the primary and secondary headaches
Know the right questions to ask when faced by a patient with a severe headache
Be able to identify which patients need immediate/urgent referral
Be more familiar with the less common "benign" headache syndromes such as cluster, sex related headache, hypnic headache, primary stabbing headache etc
Extra features
Dedicated Q&A session
30 day on-demand access to the video recording and presentation slides
 Booking this webinar will give you a 10% discount for BMJ Learning
Benefits
CPD Certificate of participation
30 day access to webinar recording
 Flexible distance learning

 Watch in your own time
 1 CPD hour
 Includes speaker presentation slides

Dr Richard Davenport
Dr Davenport qualified from Nottingham University in 1987. Richard completed general medical training in Stoke-on-Trent, moved to Edinburgh in 1992, and was awarded a DM for his thesis in stroke medicine in 1996. In 1997, Richard worked in Perth (Australia), returning as one of the last Senior Registrars in 1998. He was appointed Consultant Neurologist in Edinburgh in 1999. Richard is very much a general neurologist, although he runs First seizure and movement disorder clinics, He is on the Association of British Neurologists Council, and Chair of the ABN Training and Education committee. Richard has published over 30 papers, he lectures regularly and is on the editorial board of Practical Neurology.