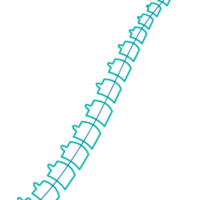 Management of Common Upper Limb Disorders and the Differentiation of Early Inflammatory Arthritis
This recording originally took place on 27 June 2018.
You will be sent the recording, presentation slides and certificate once payment has been made. The webinar recordings will only be available to view until Thursday 28 February 2019.
BUY NOW
Individual fee £35 or all 3 webinars in the series for £99
Details
Audience: GPs (all grades)
What will this session cover?
Disorders of the upper limb are common in general practice. For these disorders, morbidity surveys in primary care found an annual incidence of first consultation of approximately 25 per 1000 person years, with rates increasing from 25 to 45 years of age. This webinar will take you through the most common musculoskeletal problems that may affect the upper limb and their management. Topics covered will include the patient presenting with "pins and needles" in the upper limb, tendinopathy / tenosynovitis and overuse conditions. This webinar will also cover differentiating soft tissue problems from early inflammatory arthritis.
Extra features
Dedicated Q&A session
30 day on-demand access to the video recording and presentation slides
 Booking this webinar will give you a 10% discount for BMJ Learning
Benefits
CPD Certificate of participation
30 day access to webinar recording
 Flexible distance learning

 Watch in your own time
 1 CPD hour
 Includes speaker presentation slides

Dr Richard Smith
Consultant in Rheumatology and Musculoskeletal Medicine and Tutor, Salisbury Hospital and British Institute of Musculoskeletal Medicine
Dr Richard Smith is a consultant rheumatologist at Salisbury Hospital. He trained in London and then spent a year at the New South Wales Institute of Sports Medicine. Dr Smith runs a multidisciplinary musculoskeletal and sports medicine clinic every week. He sits on the BSR Educational and training committee, RSM Sports and Exercise Medicine council and sat on the BIMM council and UK MSK diploma council. He lectures on the BMJ masterclass circuit and for the BSR Primary Care Society and for the RCGP. Dr Smith has also written a musculoskeletal chapter for e learning for the RCGP. In his spare time he is doctor to the World's Strongest Man and Superstars tournaments.