5 October 2019  |  London
BOOK NOW
Limited time to register – prices from £180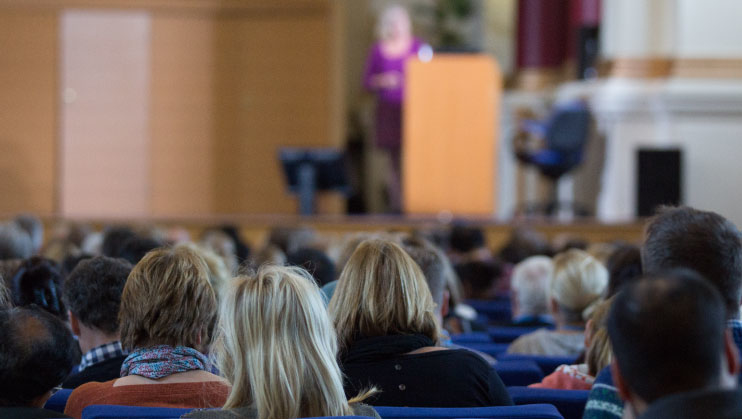 Overview
As a nation, we are living longer than ever before. By 2050 it's estimated 1 in 4 people in the UK will be over 65, a total of 8 million. Healthcare workers across community, primary and secondary care are increasingly finding themselves on the frontline in empowering older patients in living healthy, active and independent lives, as well as supporting them through complex comorbidities
Our Care of the Older Person Masterclass will keep you up-to-date with the latest evidence, new guidelines and best practice in 6 core areas. It is a practical, multidisciplinary course, allowing you to interact and learn from colleagues from both primary and secondary care, and to take home key messages that you can implement in your practice the next day.
 Interactive voting – make decisions on cases as you would in your practice and see if your peers and our speakers agree
Dedicated question time with the experts – quiz them on a tricky condition, or get advice on how to manage a specific patient
Networking breaks giving you the opportunity to discuss key topics with your peers
Access to expert speakers
6 month subscription to BMJ Best Practice & BMJ Learning
| Fee (Incl. of VAT) | Early bird (One Day) | Full Fee (One Day) | Early bird (Both Days) | Full fee (Both Days) |
| --- | --- | --- | --- | --- |
| BMA member: Doctor | £185 | £215 | £370 | £430 |
| Doctor (standard) | £225 | £255 | £450 | £510 |
| GP trainee / Recently qualified | £150 | £180 | £300 | £360 |
| Pharmacists / Nurses / AHPs | £150 | £180 | £300 | £360 |
| Other healthcare professionals | £225 | £255 | £450 | £510 |
Prices are per delegate, per day.
If you are having difficulty booking online, you can also register by:
Phone | 0207 111 1105     Post | Download a postal booking form and returning it to BMJ Contact Centre, 12th Floor, Southgate House, Wood Street, Cardiff, CF10 1GR.
Details
Audience: Hospital Doctors and GPs
Also relevant for: Community Matrons, Practice Nurses, Therapists/AHPs and Paramedics
Saturday 5 October 2019
08:15 – 16:50
Olympia London, Hammersmith Road,
London, W14 8UX
Time
Topics to be covered
08:15 - 09:00
Mindfulness or Yoga (optional)

Delegates will have a choice of sessions to attend in this slot
09:15 - 09:45
Keynote: The NHS People Plan – What does it mean for me? (optional)

In June 2019 the interim NHS England People Plan was announced. The Plan sets out a vision for a new way of working that will deliver more joined up, patient centered care while at the same time improving work-life balance and flexibility for staff across the organisation.

It's an ambitious project with far reaching objectives, from improving leadership culture, to tackling workforce shortages and introducing new operating models. In this opening session, Helen Bevan will discuss what the NHS People Plan will mean for you, what changes are to come, and how its influence will be felt across the four nations.

Helen Bevan, Chief Transformation Officer, NHS Horizons
09:55 - 10:00
Care of the Older Person: Welcome and Introductions
10:00 - 10:45
Acute Geriatrics

Includes 10 minute Q&A session
10:45 - 11:10
Morning break and refreshments

Delegates will have the opportunity to browse the exhibition and network with fellow attendees
11:10 - 11:55
Falls and Frailty

Includes 10 minute Q&A session
11:55 - 12:00
Learning bites

Quick wins you can implement immediately into your practice
12:00 - 12:45
Parkinsons

Includes 10 minute Q&A session
12:45 - 13:25
Lunch and networking

Why not:
- Explore the Careers Fair Exhibition
- Attend one of our practical stations
- View our Live Jobs Board
13:25 - 13:55
Session to be announced

13:55 - 14:00
Learning bites
14:00 - 14:45
Dementia and Delirium

Includes 10 minute Q&A session
14:45 - 15:10
Afternoon break and refreshments

An opportunity to visit our exhibitors in the exhibition area
15:10 - 15:55
Advance care planning

Includes 10 minute Q&A session
15:55 - 16:00
Learning bites
16:00 - 16:45
Polypharmacy and deprescribing

Includes 10 minute Q&A session
16:45 - 16:50
Summary and close

Chair: Dr Clifford Lisk
Consultant Physician, Acute and Geriatric Medicine, Barnet Hospital, Royal Free Hospital and Hertfordshire Community NHS Trust
Chair & Session: Polypharmacy and deprescribing
Dr Clifford Lisk is a Consultant Physician in Acute Medicine and Geriatric Medicine at Barnet Hospital, Royal Free Hospital NHS Foundation Trust and Hertfordshire community NHS trust. His main interests are Medical Education, Community older age medicine and appropriate medicines management in older adults. He is passionate about Medical Education and has been previously the Postgraduate training lead for Medicine, Royal College Tutor and Training Programme Director for Core Medical Training at Barnet Hospital.
He is currently the Lead Training Programme Director for Core Medical Training in North-central London Health Education England, host Examiner for MRCP PACES examinations at Barnet Hospital and a final MBBS examiner with UCL medical school. He has recently been appointed as Honorary Senior Lecturer at UCL medical school and a visiting lecturer to the Non-Medical Prescribing course at the University of Hertfordshire.

Joanna Pleming
Geriatrics/GIM/Stroke ST7, North Middlesex University Hospitals NHS Trust
Session: Falls and frailty
Joanna Pleming is an ST7 registrar in geriatric and general medicine with a special interest in stroke. She is undertaking training in North London, currently at North Middlesex Hospital. She has contributed to chapters in the books Brocklehurst's Textbook of Geriatric Medicine and Gerontology and Healthcare Provision in an Ageing Society. She is currently running a prize-winning MDT advanced care planning simulation programme, The
Elephant in the Room – Advanced Care Planning Simulation, and helped set up The Frailty Journey at Barnet Hospital, a teaching day for MDT professionals working with frail patients in hospital and in the community.

Shama Mani
Consultant Geriatrician, Royal Free Hospital, London
Session: Dementia and delirium

Mark Holland
Consultant Acute Physician, Salford Royal Hospital
Session: Acutely unwell older person
Mark qualified in medicine with MB, BS from St. George's Hospital Medical School, University of London, 1988. He subsequently trained in General Internal Medicine and Geriatric Medicine. He started his first consultant post at Withington Hospital in Manchester in 1999, developing an interest in older people who fall. In 2004 he was the first medical leader for the then Medical Assessment Unit at Wythenshawe Hospital.
In 2007 he set-up the first training programme in Greater Manchester for doctors training in the then new specialty of Acute Medicine, a post he held until 2012. Since 2010 Mark has been a Council member of the Society for Acute Medicine (SAM), including two years as President from 2015 to 2017.

Tabish Saifee
Consultant Neurologist, The National Hospital for Neurology and Neurosurgery, London
Session: Parkinsons disease

Joanne Brady
Consultant in Palliative Medicine, Royal Free Hospital
Session: Advance care planning