17 October 2020  |  London
BOOK WITH EARLY BIRD
Early bird available until 15 September – prices from £185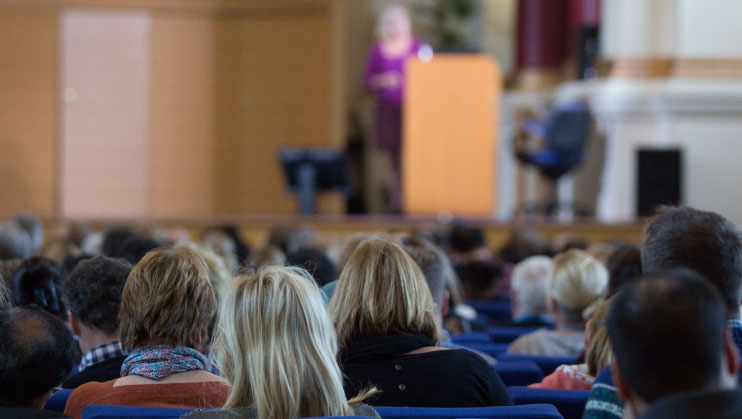 Care of the Older Person: Overview
Our Care of the Older Person Masterclass will keep you up-to-date with the latest evidence, new guidelines and best practice in 6 core areas.
As a nation, we are living longer than ever before. By 2050 it's estimated 1 in 4 people in the UK will be over 65, a total of 8 million. Healthcare workers across community, primary and secondary care are increasingly finding themselves on the frontline in empowering older patients in living healthy, active and independent lives, as well as supporting them through complex comorbidities.
Our Care of the Older Person Masterclass is a practical, multidisciplinary course, allowing you to interact and learn from colleagues from both primary and secondary care, and to take home key messages that you can implement in your practice the next day.
 Interactive voting – make decisions on cases as you would in your practice and see if your peers and our speakers agree
Dedicated question time with the experts – quiz them on a tricky condition, or get advice on how to manage a specific patient
Networking breaks giving you the opportunity to discuss key topics with your peers
Access to expert speakers
6 month subscription to BMJ Best Practice & BMJ Learning
| Fee (Incl. of VAT) | Early bird (One Day) | Full Fee (One Day) | Early bird (Both Days) | Full fee (Both Days) |
| --- | --- | --- | --- | --- |
| BMA member: Doctor | £185 | £215 | £370 | £430 |
| Doctor (standard) | £225 | £255 | £450 | £510 |
| Concessions | £150 | £180 | £300 | £370 |
Concessions include trainees, recently qualified*, pharmacists, nurses and AHPs.
*To classify as recently qualified, you must have been qualified within the last two years.
Prices are per delegate, per day.
If you are having difficulty booking online, you can also register by:
Phone | 0207 111 1105     Post | Download a postal booking form and returning it to BMJ Contact Centre, 12th Floor, Southgate House, Wood Street, Cardiff, CF10 1GR.
Details
Audience: Hospital Doctors and GPs
Also relevant for: Community Matrons, Practice Nurses, Therapists/AHPs and Paramedics
Saturday 17 October 2020
08:15 – 17:00
ExCeL,  London
Tailor your experience
This BMJ Masterclass is brought to you at BMJ Live, a multi-stream conference, so you can tailor your experience by choosing to attend sessions from all other courses and workshops running at the same time.
View the 2020 courses and see the range of programmes we offer:
Friday 16 October 2020
Primary Care Update
Secondary Care Update
Dermatology
Mental Health – NEW
Cardiology – NEW
Saturday 17 October 2020
Primary Care Update
Secondary Care Update
Care of the Older Person
Neurology
BMJ Live, 16 & 17 October 2020
As part of your conference package, you will have complimentary access to BMJ Live where we will be hosting a variety of free content streams covering:
– Career Essentials
– Personal development (including time management, how to build morale in a team)
– Building a portfolio career / doing things differently
– Relocating in the UK or abroad
– Your NHS / Specialties
– Practical skills workshops
———————————————————————————
NEW – Top tips: coping with change during a pandemic | Watch our short video
Healthcare professionals have adapted to new ways of working, whether you have been redeployed to other areas of the NHS, had your license reinstated after retiring, or had to learn how to use technology in new ways, one thing we all have in common is things have changed.
To help you navigate through these uncertain times, we've prepared a short video on coping with change. Hear from Dr Claire Kaye, a GP and Executive Coach as she gives you her top tips.