NEW – Clinical Pharmacist in General Practice
4 October 2019  |  London
BOOK NOW
Early Bird ends 6 September 2019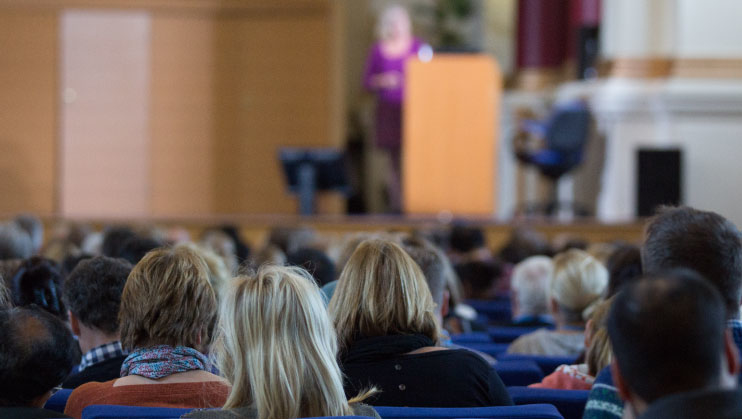 Overview
A GP practice serving around 30,000 patients can expect to issue half a million prescriptions a year. They will have 1,000 patients on more than eight medicines, there is a potential prescription error rate of 5%*
*Source: https://www.england.nhs.uk/blog/pharmacists-prescribing-better-care/
Following the success of the NHS England pilot scheme, more and more pharmacists are moving into general practice to help deliver care for their communities. Working in primary care can be an exciting and rewarding experience, but learning how to manage new types of  consultation as well as keeping up to date with the latest guidance and evidence can be a challenge.
Whether you have recently transferred into a GP practice, or have been a practice pharmacist for a while, our brand new Masterclass will support you with the skills you need to manage the range of conditions you see on a daily basis.
Developed by pharmacists and delivered by experts in the field, the sessions will focus on how to lead the consultation with confidence, how to carry out examinations, what red flags to look out for and when to refer. Our experts don't just quote the guidelines, through interactive cases they'll show you how they relate to your patients so you can apply what you've learned the very next day.
 Interactive voting – make decisions on cases as you would in your practice and see if your peers and our speakers agree
Dedicated question time with the experts – quiz them on a tricky condition, or get advice on how to manage a specific patient
Networking breaks giving you the opportunity to discuss key topics with your peers
Access to expert speakers
6 month subscription to BMJ Best Practice & BMJ Learning
| Fee (Incl. of VAT) | Early bird (One Day) | Full Fee (One Day) | Early bird (Both Days) | Full fee (Both Days) |
| --- | --- | --- | --- | --- |
| BMA member: Doctor | £185 | £215 | £370 | £430 |
| Doctor (standard) | £225 | £255 | £450 | £510 |
| GP trainee / Recently qualified | £150 | £180 | £300 | £360 |
| Pharmacists / Nurses / AHPs | £150 | £180 | £300 | £360 |
| Other healthcare professionals | £225 | £255 | £450 | £510 |
Prices are per delegate, per day.
If you are having difficulty booking online, you can also register by:
Phone | 0207 111 1105     Post | Download a postal booking form and returning it to BMJ Contact Centre, 12th Floor, Southgate House, Wood Street, Cardiff, CF10 1GR.
Details
Audience: Clinical Pharmacists working in General Practice
Also relevant for: Community Pharmacists looking to move into General Practice and Nurse Practitioners 
Friday 4 October 2019
09:55 – 16:50
Olympia London, Hammersmith Road,
London, W14 8UX

Clifford Lisk
Consultant Physician, Acute and Geriatric Medicine, Barnet Hospital, Royal Free Hospital and Hertfordshire Community NHS Trust
Session: Polypharmacy
Dr Clifford Lisk is a Consultant Physician in Acute Medicine and Geriatric Medicine at Barnet Hospital, Royal Free hospital NHS Foundation Trust and Hertfordshire community NHS trust. His main interests are Medical Education, Community Older age Medicine and appropriate Medicines management in older adults.

Sally Derrick
Associate Postgraduate Dean
Session: Top tips for Consultation Skills for Clinical PharmacistsB
Sally has been involved with training since the start of her GP career 30 years ago; training pharmacists, nurse practitioners, medical students and GP trainees, and then as the Training Programme Director for Central Herts GP Training Scheme before becoming Associate Dean for Hertfordshire. As well as being a GP partner, trainer, and appraiser, Sally has been a CCG representative and prescribing Lead.

Nipa Patel
GP Practice Pharmacist, Brentworth PCN and Argyle Health Group
Session: Respiratory Medicine
Nipa Patel is a GP practice pharmacist for Brentworth PCN and Argyle Health Group with over 25 years experience across community pharmacy, medicines management and general practice.
She is an Independent prescriber and runs clinics for respiratory, anticoagulation, osteoporosis & hypertension. Nipa supports the respiratory education programmes for pharmacists and pharmacy technicians at postgraduate levels. Currently pursuing her ACP qualification.

Emma Davies
Advanced Pharmacy Practitioner
Session: Musculoskeletal Medicine / Chronic Pain
Emma has worked in pain management for over 12 years.  She is currently providing clinics in Primary Care and supporting colleagues to do the same. Emma also teaches, develops guidelines and educational materials and provides advice to Welsh Government on pain management.