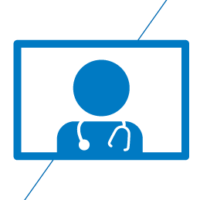 This recording originally took place on 13 February 2018.
You will be sent the recording, presentation slides and certificate once payment has been made. The webinar recordings will only be available to view until Thursday 28 February 2019.
BUY NOW
Individual fee £35 or all 3 webinars in the series for £99
Audience: GPs (all grades)
What will this session cover?
Lower urinary tract symptoms (LUTS) in men are caused by a group of disorders affecting the prostate and bladder that share a similar clinical manifestation. National Institute of Health and Clinical Excellence (NICE) guidelines define LUTS as comprising storage, voiding and post-micturition symptoms affecting the lower urinary tract. Voiding symptoms include weak or intermittent urinary stream, straining, hesitancy, terminal dribbling and incomplete emptying. Storage symptoms include urgency, increased frequency, urgency incontinence and nocturia.
The major post-micturition symptom is post-micturition dribbling, which is common and bothersome. Although LUTS do not usually cause severe illness, they can considerably reduce men's quality of life, and may point to serious pathology of the urogenital tract. Storage LUTS are often more prevalent and more bothersome than voiding LUTS and are often related to underlying bladder dysfunction that may be secondary to benign prostatic enlargement (BPE), or may arise due to other metabolic and hormonal factors affecting bladder physiology. Clinicians should consider all possible causes of LUTS prior to treatment. These include problems with fluid intake, medical conditions such as diabetes or heart failure, and other urological conditions such as overactive bladder or urethral stricture. However, the most common association of male LUTS is BPE secondary to benign prostatic hyperplasia (BPH). The prevalence of BPH increases with age and approximately 25% to 50% of men with BPH have LUTS.
There is considerable evidence that LUTS and sexual dysfunction are strongly linked. Recognition of these links can be important because:
They improve understanding of the aetiology of the conditions
They enable patients to connect conditions and risk factors
They can inform case finding and screening strategies
They can identify co-morbidities
They can affect the choice of appropriate treatment, which may include alpha blockers, 5 ARI drugs, anti-muscarinic drugs, desmopressin and PDE5 inhibitors. Lifestyle measures and pelvic floor muscle exercises are also important.
Benefits
CPD Certificate of participation
Booking this webinar will give you a 10% discount for BMJ Learning
 Flexible distance learning

 Watch in your own time
 1 CPD hour
 Includes speaker presentation slides

Dr Mike Kirby
GP, Letchworth, Hertfordshire, and Visiting Professor
Michael Kirby has been a GP and vocational trainer in Letchworth, Hertfordshire 1973- 2008. He was the Director of HertNet (The Hertfordshire Primary Care Research Network) 1998-2008. He is currently, Visiting Professor to the Faculty of Health and Human Sciences at the University of Hertfordshire and attending physician to the Prostate Centre, London. He qualified at St Mary's Hospital, London before working as a Cardiology Registrar, and subsequently Hospital Practitioner at the QEII Hospital, Welwyn Garden City, Hertfordshire. He is a Fellow of the Royal College of Physicians, an Associate Member of the British Association of Urological Surgeons and a member of the Institute for Diabetes in Older people. He is Editor in Chief of the Primary Care Cardiovascular Journal, and his other editorial responsibilities include, the British Journal of Diabetes and Vascular Disease, the British Journal of Cardiology, Geriatric Medicine, Trends in Urology and Men's Health and the International Journal of Clinical Practice. He also holds membership of several NHS advisory boards. He has published more than 400 clinical papers and 30 books. His special interests include cardiology, diabetes, osteoporosis, men's health, urology, and education. When away from work he can be seen cycling the lanes of Hertfordshire.