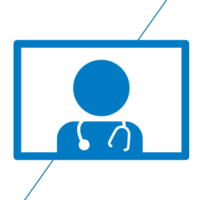 This recording originally took place on 21 November 2018. You will be sent the recording, presentation slides and certificate once payment has been made. This webinar recording will be available to purchase for a limited time only.
BUY NOW
Individual fee £35 or all 3 webinars in the series for £99
Details
Audience: GPs (all grades)
With to the huge automation in haematology analysers used today, many patients with "abnormal" results will be seen in General Practice. Deciding whether an abnormal result is serious and should be referred can be tricky. In this session I will discuss some of the more common abnormalities seen in General Practice and I will highlight those that can be observed for a while, and those that need referral for a specialist opinion. These abnormalities include those seen in red cells, white cells and platelets. Coagulation abnormalities are outside the scope of this presentation.
After this session you will be able to:
Identify iron deficiency and distinguish this from inherited red cell disorders
Appreciate the difficulties in diagnosing anaemia of chronic disease which is very common in General Practice and in the hospital setting
Diagnose myeloproliferative disease, myelodysplasia and chronic lymphocytic leukaemia
Investigate a paraprotein and decide when to refer for haematology opinion
Extra features
Dedicated Q&A session
30 day on-demand access to the video recording and presentation slides
 Booking this webinar will give you a 10% discount for BMJ Learning
Benefits
CPD Certificate of participation
30 day access to webinar recording
 Flexible distance learning

 Watch in your own time
 1 CPD hour
 Includes speaker presentation slides

Dr Drew Provan
Speaker bio to follow shortly.