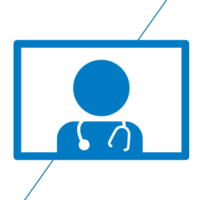 Breastfeeding – not a GP problem?
This recording originally took place on 28 November 2018. You will be sent the recording, presentation slides and certificate once payment has been made. This webinar recording will be available to purchase for a limited time only.
BUY NOW
Individual fee £35 or all 3 webinars in the series for £99
Details
Audience: GPs (all grades)
Breastfeeding has huge health benefits to both baby and mother and at absolutely no cost to the NHS. Breastfeeding is one of the best ways to reduce health inequalities in early life. People often give up breastfeeding when they don't want to, but they haven't been given enough support. The GP is often the first place people turn to when they need help but GPs have very little education in infant feeding.
After this session you will be able to:
Understand the normal patterns of breastfeeding
Appreciate the GPs role in supporting breastfeeding
Learn how and where to signpost for support
Discuss the management of common breastfeeding problems presenting in primary care
Extra features
Dedicated Q&A session
30 day on-demand access to the video recording and presentation slides
 Booking this webinar will give you a 10% discount for BMJ Learning
Benefits
CPD Certificate of participation
30 day access to webinar recording
 Flexible distance learning

 Watch in your own time
 1 CPD hour
 Includes speaker presentation slides

Dr Clare Aitchison
Partner, Magdalen Medical Practice
Dr Aitchison qualified from the University of East Anglia with MBBS in 2009, after previously studying for a BSc in Biological and Medicinal Chemistry. Clare did her GP training in Norwich and is now a GP partner at a surgery in Norwich city. Clare has a specialist interest in contraception and women's health. She holds the dFSRH and is a trained coil and implant fitter. Clare is also an NCT trained breastfeeding per supporter, and used to volunteer helping new parents breastfeeding after delivery in hospital. She set up and is now clinical lead for the breastfeeding friendly surgeries scheme in Norwich.
Clare also has a once-monthly radio phone in show on BBC Radio Norfolk.
Before Clare trained in medicine, she had planned to be a professional double bass player and to that end she trained at the Royal College of Music in London for a year. She still occasionally plays the double bass when time allows, which it never does because she also has three children and a dog.