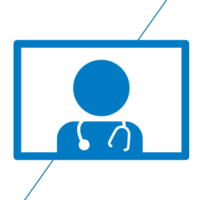 This recording originally took place on 5 December 2018. You will be sent the recording, presentation slides and certificate once payment has been made. This webinar recording will be available to purchase for a limited time only.
BUY NOW
Individual fee £35 or all 3 webinars in the series for £99
Details
Audience: GPs (all grades)
GPs have a central role in management of patients with diabetes. The condition is common, and becoming commoner, and its complications are devastating and costly. A number of newer agents are available to manage glucose and the place of these agents will be discussed. How low should you go with glucose targets – we will discuss the concept of personalising glycaemic targets. In addition, there is some evidence to suggest that diabetes may be preventable or reversible – we will consider the evidence behind these assertions.
After this session you will be able to:
Consider how to approach a person newly diagnosed with diabetes
Manage cardiovascular risk factors and decide how to personalise a glycaemic target
Evaluate which agent to consider second line after metformin
Offer intervention to prevent diabetes in a person at high risk
Extra features
Dedicated Q&A session
30 day on-demand access to the video recording and presentation slides
 Booking this webinar will give you a 10% discount for BMJ Learning
Benefits
CPD Certificate of participation
30 day access to webinar recording
 Flexible distance learning

 Watch in your own time
 1 CPD hour
 Includes speaker presentation slides

Dr Tahseen Chowdhury
Consultant Physician and Diabetologist, Barts and The London NHS Trust
Tahseen Chowdhury is lead clinician in the department of diabetes and metabolism at the Royal London Hospital, in the East End of London. He runs a large specialist diabetes and metabolism unit, dealing with diabetes particularly among the Bangladeshi community of Tower Hamlets. Dr Chowdhury has a research and clinical interest in diabetes in South Asians, and has authored over 100 publications, including a book entitled Diabetes in South Asian people: Explained. He qualified from the University of Birmingham and trained in Birmingham and Manchester, before becoming a consultant physician in 2000.