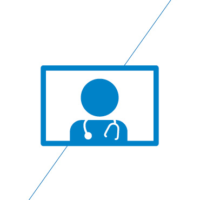 Care of the Older Person:
Frailty
This webinar originally took place on 4 October 2017. All information was correct at the time of recording.
You will be sent the recording, presentation slides and certificate once payment has been made.
BUY NOW
Purchase all 3 webinars in the series for £100
Audience: GPs (all grades)
What will this session cover?
In this interactive session, our expert speaker, Dr Sanjay Suman, will give practical advice on how to manage frail patients. This webinar will cover:
The definition of frailty
Effective tools for its identification
How to manage your patient using the Comprehensive Geriatric Assessment
The webinar will include interactive case studies, Q&A and links to useful resources.
Benefits
CPD Certificate of participation
 Booking this webinar will give you a 10% discount for BMJ Learning
 Flexible distance learning

 Watch in your own time
 1 CPD hour
 Includes speaker presentation slides

Dr Sanjay Suman
Consultant Physician and Geriatrician
Dr Suman qualified in India and came over to the UK in 1996 soon after that to pursue post-graduate training. He undertook Higher Specialist Training in Geriatrics and General Medicine at Cambridge Deanery, East Anglia and was appointed Full-time Consultant Geriatrician based at Medway NHS Foundation Trust in 2002, running a 27 bedded unit for the elderly.
His special interests include Primary research and service development in falls in elderly. Dr Suman has established falls and syncope clinic at Medway NHS Foundation Trust and published research papers on falls assessment in the elderly. He is also Clinical Lead for supporting several community services for elderly: Community falls team, Care home team (newly formed) to support nursing homes and Nurse case managers. Dr Suman also developed a virtual ward round / clinic model to support these teams. Another interest of Dr Suman's is polypharmacy reduction in care homes, and he is currently engaged in developing a model to reduce polypharmacy in care homes with the aid of a community pharmacist funded by CCG. Dr Suman organises teaching and training programs on common topics in elderly care (Falls, delirium, constipation, polypharmacy, diabetes care in frail elderly) in both primary and secondary care. He has developed local guidelines for many of these conditions and speaks at regional and national educational events.