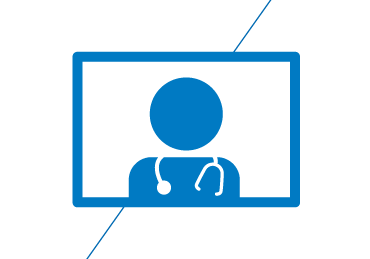 This webinar originally took place on 6 September 2017. All information was correct at the time of recording.
You will be sent the recording, presentation slides and certificate once payment has been made.
BUY NOW
Audience: GPs (all grades)
What will this session cover?
This webinar will provide a briefing on how the latest research evidence and published theories should influence clinical practice.
By the end of the webinar, participants will:
Have an understanding of suicidal behaviour and suicide mitigation, which will help them to challenge the stigma about suicide and encourage an empathetic approach with people experiencing suicidal thoughts
Have an understanding of the latest epidemiology and the prevalence of suicidal thoughts in the UK and globally
Have an understanding of the key steps that organisation can take to improve their approach to suicide prevention
Understand the difference between the terms risk management and risk mitigation and the need for a more realistic approach to reducing risk
Understand how to promote a greater role of Primary Care in suicide prevention
Understand the importance of creating a common language between all service providers when describing the nature and intent of suicidal thoughts Understand the importance of compassion at every point the health and social care systems and the positive impact on patient outcomes
Understand the need for diligent identification and mitigation of risk factors
Understand the importance of co-producing a safety plan for every person who is experiencing suicidal thoughts or following self-harm
Benefits
CPD Certificate of participation
  Booking this webinar will give you a 10% discount for BMJ Learning
 Flexible distance learning

 Watch in your own time
 1 CPD hour
 Includes speaker presentation slides

Dr Alys Cole King
Consultant Liaison Psychiatrist Betsi Cadwaladr University Health Board
Dr Alys Cole-King works nationally with Royal Colleges, voluntary bodies, academics, and experts by experience to raise awareness of suicide prevention and promote a common language to ensure improved assessment and intervention. A contributor to the All Party Parliamentary Group for Suicide and Self-harm Prevention, Alys is also on the Royal College of General Practitioners (RCGP) Mental Health Training Advisory Group, the joint RCPsych/RCGP Mental Health Group and has contributed to the RCGP curriculum. Alys undertook an extensive research project using psychological autopsy techniques to investigate patients who attempted suicide or engaged in self-harm whilst under the care of specialist mental health services.
As Clinical Director of Connecting with People, Alys has contributed to work which fundamentally allows for real-time research to be translated into evidenced based clinical practice, Connecting with People's Suicide Assessment Framework E-Tool (SAFETool) being one example of the organisation's evidence-based approach. SAFEtool is a highly structured person-centred assessment and documentation process whereby suicidal patients co-produce a personalised safety plan in partnership with an assessing clinician who has been trained to use the SAFETool via Connecting with People's modular training offering. These programmes build clinicians' knowledge and confidence to help them assess suicidal patients, and provide them with the tools to not only keep the patient safe by responding appropriately, but to do so in a compassionate, inclusive, and non-stigmatising manner.
A primary author of a number of papers, book chapters, webinars, podcasts and self-help resources on suicide and self-harm prevention, Alys has also contributed to the RCGP e-learning module and previous BMJ Masterclasses on suicide prevention. Alys sits on the Editorial Board of the Journal of Compassionate Health Care and is a reviewer for several globally recognised journals. Alys leads international campaigns via social media and works with the media to ensure that suicide prevention is front and centre of mental health services.