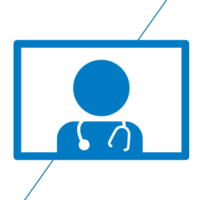 This recording originally took place on 21 June 2018.
You will be sent the recording, presentation slides and certificate once payment has been made. The webinar recordings will only be available to view until Thursday 28 February 2019.
BUY NOW
Individual fee £35 or all 3 webinars in the series for £99
Audience: GPs (all grades)
Dementia is a term used to describe a range of cognitive, behavioural and psychological symptoms that can include memory loss, problems with reasoning and communication and change in personality, and which causes a reduction in a person's ability to carry out daily activities.
Dementia is one of the most costly long term illnesses in the UK. A report published by the Alzheimer's Society in 2013 found there were approximately 815,000 people living with dementia in the UK, and this number is expected to increase to 1,143,000 by 2025. In November 2017, there were 456,739 people on GP registers with a formal diagnosis of dementia, up from approximately 290,000 people in 2009/10, with the majority of this difference accounted for by an increase in diagnosis rates. Despite this improvement in diagnosis, around 1 in 3 people with established dementia remain unrecognised, and around half of people living with dementia in England do not feel they are getting sufficient post diagnostic support. NICE guidance on recommendation on the provision of care for people with dementia and their families has recently been updated and will be published in June 2018.
The overall aim of this webinar is to better support healthcare professionals to deliver better quality, evidence-based care to people with dementia and their families. By the end of this webinar, you should have a better knowledge and understanding of:
Current evidence base underpinning good quality dementia care
Roles and responsibilities of generalist physicians in the assessment, diagnosis and post-diagnostic care of people with dementia
Practical ways of supporting people with dementia and their family carers to live better with the illness
Extra features
Dedicated Q&A session
30 day on-demand access to the video recording and presentation slides
 Booking this webinar will give you a 10% discount for BMJ Learning
Benefits
CPD Certificate of participation
30 day access to webinar recording
 Flexible distance learning

 Watch in your own time
 1 CPD hour
 Includes speaker presentation slides

Louise Robinson
Professor Louise Robinson, Director of the Newcastle University Institute for Ageing is a part time GP and Professor of Primary Care and Ageing at Newcastle University. Louise holds a National Institute for Health Research Professorship, with a research programme focused on improving quality of life and quality of care for people with dementia.  She is the national primary care lead for the Prime Minister's Dementia Challenge and was RCGP National Clinical Champion for dementia (2012-15), a role through which she developed a range of educational and commissioning tools on dementia care.