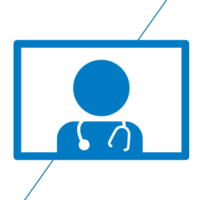 Monday 16 September 2019
20:00-21:00
BUY NOW
Individual fee £35 or all 3 webinars in the series for £99
Other webinars in the Care of the Older Person series:
Polypharmacy – Monday 9 September 2019
Falls and Frailty – Monday 23 September 2019
Audience: GPs (all grades)
Care of the Older Person Webinar Series: Dementia
This webinar aims to enable GPs and Primary Care healthcare professionals to improve the quality of evidence based dementia care.
Join this webinar to learn and ask an expert your questions about:
Pre-diagnostic assessment

Early intervention and post diagnostic support (drug & non-pharmacological approaches)

Management of challenging areas

Assessment of capacity & future care planning

Fitness to drive

Behavioural areas

Towards and at end of life care

Prevention: risk reduction & 'high risk groups'  
After this webinar, you will:
Be more aware of evidence-base in dementia care

Be able to provide a comprehensive post-diagnostic dementia review including carer support

Know how to assess a person's capacity and undertake discussions on planning ahead

Know how to develop a clinical management plan for behavioural issues in a person with dementia

Better understand the clinical challenges in care towards and at end of life in dementia
Extra features
Dedicated Q&A session
30 day on-demand access to the video recording and presentation slides
 Booking this webinar will give you a 10% discount for BMJ Learning
Benefits
CPD Certificate of participation
30 day access to webinar recording
 Flexible distance learning

 Watch in your own time
 1 CPD hour
 Includes speaker presentation slides

Louise Robinson
Director, Newcastle University Institute for Ageing and part-time GP
Professor Louise Robinson, Director of the Newcastle University Institute for Ageing is a part time GP and Professor of Primary Care and Ageing at Newcastle University. Louise holds a National Institute for Health Research Professorship, with a research programme focused on improving quality of life and quality of care for people with dementia.  She is the national primary care lead for the Prime Minister's Dementia Challenge and was RCGP National Clinical Champion for dementia (2012-15), a role through which she developed a range of educational and commissioning tools on dementia care.