A Clinical Deep Dive into Menopause
20 September 2022 |  Webinar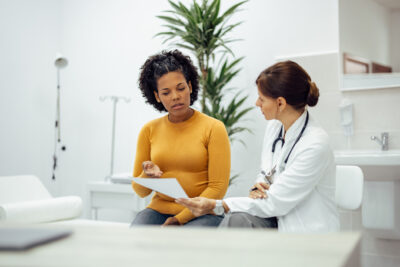 Overview
Take a clinical deep dive into menopause with BMJ Masterclasses. Our expert speakers will examine prescribing, surgical menopause and provide you with essential guidelines to support your female patients. You will leave the course with relevant case examples and best practices to implement in your clinic the next day.
Developed by a team of clinical editors and peer-reviewed, you will learn from women's health experts, including Dr Jane Davis, BMS Menopause Specialist. You will gain 1.5 CPD credits for your attendance and have ample opportunity to get your burning questions answered by our speakers and interact with your peers.
An Evidence Toolkit, containing a suite of resources from BMJ's product portfolio
A certificate of attendance and CPD credits
Dedicated Q&A with the experts
Access to expert speakers
| Fee (Excl. VAT) | Standard rate: |
| --- | --- |
| BMA member: Doctor | £72 |
| Doctor | £90 |
All the above prices are per delegate and are not inclusive of VAT as this is based on country of residence and will be added automatically during the registration journey as such:
VAT for attendees in the UK is 20%
VAT for attendees in the EU (excluding UK), AUS and IND who are NOT VAT registered is 20%
VAT for attendees in the EU (excluding UK), AUS and IND who ARE VAT registered is 0%
VAT for attendees different from the above is 20%.
Prices listed are per delegate.
If you are having difficulty booking online, you can also register by phone +44 207 111 1105
Details
Audience: GPs, Nurses and Secondary Care Physicians with a special interest in menopause
Tuesday, 20 September 2022
7.00pm – 8:30pm BST
Time     
Topics to be covered
19:00 - 19:30
Part 1: Introduction to the basics of prescribing
Jane Davis
- Who needs what?
- How to diagnose the menopause
- The difference in treating 'normal' menopause vs treating POI
- Contraception in the menopause

19:30 - 20:00
Part 2: The surgical menopause and the use of testosterone
Sarah Gray
- The needs of those who have a surgical menopause
- The wider use of testosterone in relation to menopause
20:00 - 20:30
Part 3: Panel discussion
Join Jane Davis and Sarah Gray in a panel discussion and have the opportunity to get your questions answered.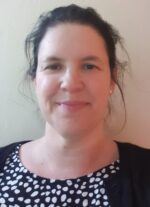 Toni Hazell
GP, E-learning Development Fellow, Royal College of General Practitioners and freelance writer; United Kingdom
Dr. Toni Hazell qualified from St. Mary's Hospital Medical School and did her VTS at Northwick Park Hospital. She is a GP in Tottenham. Toni has a strong academic background and works for the Royal College of GPs as an eLearning fellow and deputy medical director for eLearning. Her particular clinical interests include women's health, HIV and sexual health; she is on the executive committee of the Primary Care Women's Health Forum. She also writes CPD for a variety of organisations, is an appraiser and sits on the LMC for Haringey. When not at work, she is kept busy by her two young children; in the odd moment of spare time, her hobbies include running, playing the piano and trying to brush up on her foreign language skills.
Follow her on Twitter: @tonihazellgp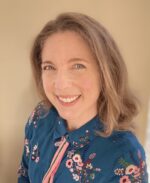 Jane Davis
GP, trainer, Faculty of Sexual and Reproductive Healthcare (FSRH), PPMC tutor, board member, Primary Care Women's Health Forum, Medical Editor, "Her Life Her Health" and head of PCWHF's public facing website, "Rock My Menopause"; United Kingdom
Jane is a doctor working in Cornwall. She is GP and Specialty Doctor in Sexual and Reproductive Healthcare. She is a FSRH registered trainer, BMS Menopause Specialist and PPMC tutor. Jane loves teaching and is a board member of the Primary Care Women's Health Forum. She is the Medical
Editor of "Her Life Her Health" and heads the PCWHF's public facing website, "Rock My Menopause".

Sarah Gray
Sarah Gray is an experienced GP based in Cornwall. She has high-level expertise in all aspects of Women's Health and is regarded as a specialist with a national and international profile.
Sarah ran an NHS specialist women's health clinic which served the South West and has provided leadership for women's health within Cornwall for over 20 years. She provides governance for the sexual health services commission by public health, has sat on the British Menopause Society Council and worked with NICE on the management of heavy periods. Sarah spends considerable time teaching and training other healthcare professionals and lectures nationally and internationally.