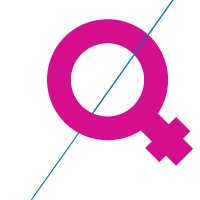 This webinar originally took place on 18 July 2017. All information was correct at the time of recording.
You will be sent the recording, presentation slides and certificate once payment has been made.
Buy Now
Purchase all 3 webinars in the series for £100
Audience: GPs (all grades)
What will this session cover?
In this interactive session, our expert speaker, Dr. Paula Briggs, will cover the medical treatment of conditions including heavy menstrual bleeding, menopause, PCOS and subfertility, PMS, prolapse and incontinence, vulval dermatology, vaginal discharge, and requests for sterilisation (to include all LARC options). The speaker will relate this to how management can be delivered in primary care, without the need for onward referral and which investigations should be arranged in general practice to ensure the same standard of care. The webinar will include interactive case studies, Q&A and links to useful resources.
Benefits
CPD Certificate of participation
Booking this webinar will give you a 10% discount for BMJ Learning
 Flexible distance learning

 Watch in your own time
 1 CPD hour
 Includes speaker presentation slides

Dr Paula Briggs
GP
Women's Health
Paula Briggs worked as a GP for more than twenty years before choosing to specialise in sexual and reproductive health. She is the clinical lead for an integrated community sexual health service, provides a community gynaecology service and leads the pregnancy advisory service for Southport and Ormskirk Hospital NHS Trust. She is involved in developing the outpatient hysteroscopy services for the Trust and recently started a menopause clinic. She is an honorary senior lecturer at the University of Liverpool. She has co-edited books on contraception, menopause and ultrasound for Cambridge University Press and co-written an undergraduate textbook on obstetrics, gynaecology and women's health published by Springer.