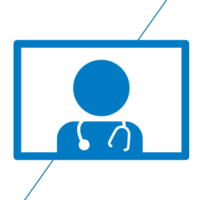 Making sense of two guidelines: an update on the diagnosis and management of asthma
Individual fee £35 or all 3 webinars in the series for £99
Details
Audience: GPs (all grades)
Wednesday 16 May 2018
8pm – 9pm

Webinar
What will this session cover?
Asthma is one of the commonest long-term conditions affecting all age groups. This session will give a comprehensive overview of diagnosis and management, highlighting the agreement, and discussing any differences between guidelines.
After this session, participants will be able to:
Take a structured approach to the diagnosis of asthma
Understand the treatment options
Appreciate the importance of supported self-management
Extra features
Dedicated Q&A session
30 day on-demand access to the video recording and presentation slides
 Booking this webinar will give you a 10% discount for BMJ Learning
Benefits
CPD Certificate of participation
30 day access to webinar recording
 Flexible distance learning

 Watch in your own time
 1 CPD hour
 Includes speaker presentation slides

Dr Hilary Pinnock
Senior Clinical Research Fellow & Principal in General Practice, Whitstable Medical Practice
Dr Pinnock's research interests focus on the delivery of respiratory care within the 'real-life' primary care setting including evaluating telephone reviews and tele-monitoring. She has just completed a study exploring the palliative care needs of people with chronic obstructive pulmonary disease and work on the role of GPs with a Special Interest.
She is co-lead of the education subgroup of the International Primary Care Respiratory Group, and is actively involved in the General Practice Airways Group. She chairs the self-management evidence review group of the BTS SIGN asthma guideline, and is a member of the acute External Reference Group for the COPD NSF.