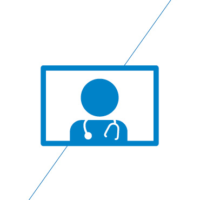 Polypharmacy / Deprescribing

This webinar originally took place on Thursday 5 December 2019. You will be sent the recording, presentation slides and certificate once payment has been made. The webinar recordings will be available to view until Tuesday 11 January 2022.
BUY NOW
Audience: GPs (all grades)
Care of the Older Person Webinar Series: Polypharmacy
What will this session cover?
Polypharmacy is the concomitant prescribing of multiple medicines usually 5 or more. It is an important and possibly preventable risk factor for adverse drug reactions with a huge cost burden in terms of related Hospital admissions as well as patient morbidity and mortality. Whilst Polypharmacy may improve symptom and disease management, it increases the risk of adverse drug reactions, drug-drug and drug-disease interactions, non-adherence and poor adherence to drugs, risk of the prescribing cascade, adverse health outcomes, increased mortality in frail older adults, increased health service use and costs.
This webinar will cover the definition and epidemiology of Polypharmacy, explore why Polypharmacy is important, delve into pharmacokinetics and pharmacodynamics, cover adverse drug reactions and the prescribing cascade, explore common herbal medicines that older adults use, go through "how to go about deprescribing" using deprescribing tools that can be used to support clinical practice through the aid of a case and review discontinuation syndromes to watch out for.
After this webinar you will be able to:
Define Polypharmacy and explain why it increases the risk of adverse drug reactions, drug- drug interactions and reduced quality of life,
List causes of Polypharmacy and it's consequences in relation to patients and the wider NHS,
Recognise the common clinical presentations of Polypharmacy,
Recognise the common prescribing cascades and identify the medicines that are more likely to cause problems in patients with Polypharmacy
Start discussions with patients about medicines they are taking including over the counter and herbal medicines,
Describe the main considerations and barriers to deprescribing and
describe how they would use deprescribing tools to support ones practice as part of clinical judgement and experience
Raise awareness of inappropriate Polypharmacy and understand that a cultural shift is required in healthcare and public awareness that multiple medicines in older adults may cause harm.
Extra features
Dedicated Q&A session
30 day on-demand access to the video recording and presentation slides
 Booking this webinar will give you a 10% discount for BMJ Learning
Benefits
CPD Certificate of participation
30 day access to webinar recording
 Flexible distance learning

 Watch in your own time
 1 CPD hour
 Includes speaker presentation slides

Dr Clifford Lisk
Consultant Physician, Acute and Geriatric Medicine, Barnet Hospital, Royal Free Hospital and Hertfordshire Community NHS Trust
Dr Clifford Lisk is a Consultant Physician in Acute Medicine and Geriatric Medicine at Barnet Hospital, Royal Free hospital NHS Foundation Trust and Hertfordshire community NHS trust. His main interests are Medical Education, Community Older age Medicine and appropriate Medicines management in older adults. He is passionate about Medical Education and has been previously the Postgraduate training lead for Medicine, Royal College Tutor and Training Programme Director for Core Medical Training at Barnet hospital. He is currently the Lead Training Programme Director for Core Medical Training in North-central London Health Education England, host Examiner for MRCP PACES examinations at Barnet Hospital and a final MBBS examiner with UCL medical school. He has recently been appointed as Honorary Senior Lecturer at UCL medical school and a visiting lecturer to the
Non-Medical Prescribing course at the University of Hertfordshire.